Do you need a Filipino translation quickly?
Experience the incredible advantages of using PDF Translator for seamless translation between Filipino and English. Powered by state-of-the-art neural networks, PDFT.AI revolutionizes the translation process, ensuring accurate and efficient communication.
Embrace the convenience of Pdftranslator, the ultimate tool for unlocking global communication. Collaborate seamlessly and expand your horizons with the remarkable capabilities of neural networks combined with PDFT.
Take advantage of this innovative solution to effortlessly translate between Filipino and English, and enjoy the endless opportunities it brings across PowerPoint, Excel, Word, and PDF formats. Empower your communication and unlock new possibilities with PDFT.AI in the world of Filipino and English translation.
Do you need to translate a scanned document or image right now?
Get started immediately!
How to instantly translate any document into any language?
In the vibrant nation of the Philippines, PDFT.AI with its powerful neural networks is here to revolutionize translation from Filipino to English and beyond.
With the rich linguistic diversity in the Philippines, Pdftranslator goes the extra mile by offering translation services for additional languages spoken in the country. Whether it's Cebuano, Ilocano, Hiligaynon, or any other local language, Pdftranslator ensures accurate and seamless translations.
How to quickly translate a PDF file into Filipino?
Follow 4 simple steps to get a document translation.
Create a free account on PDF Translator.
Choose a file.
Select languages.
Upload the file and get the language translation.
The translation process will begin, and the status will change to "Processing." Please wait a moment, and a page to download the finished file will appear. Click the "Download" button and save the translated file.
Reviews from our happy customers
What are people saying about the PDF-Translator?
 Neural networks are like the language superheroes behind PDFT service. They work tirelessly behind the scenes, ensuring accurate translations.
Yo, have you heard about PDFT service? It's got these wicked neural networks that can translate your PDFs in a flash! No more language barriers, man. Say goodbye to language confusion and hello to smooth sailing with PDFT.
Hey, you won't believe what PDFT service can do! With those genius neural networks, it can take your PDFs and make 'em speak any language you want. It's like magic, my friend. So, if you need a quick and easy translation, PDFT's got your back.
The intelligent translation algorithms of PDF-Translator provide an accurate translation of your document's language. Unlike human translators, our online software is accessible 24/7 and can translate your document in a matter of seconds.
It's incredibly accessible
A regular translation of your text to another language can take hours or even days, and the costs can be excessive when using a human translator. Try an alternative, our software is capable of translating essays and reports of any complexity, making it an ideal option.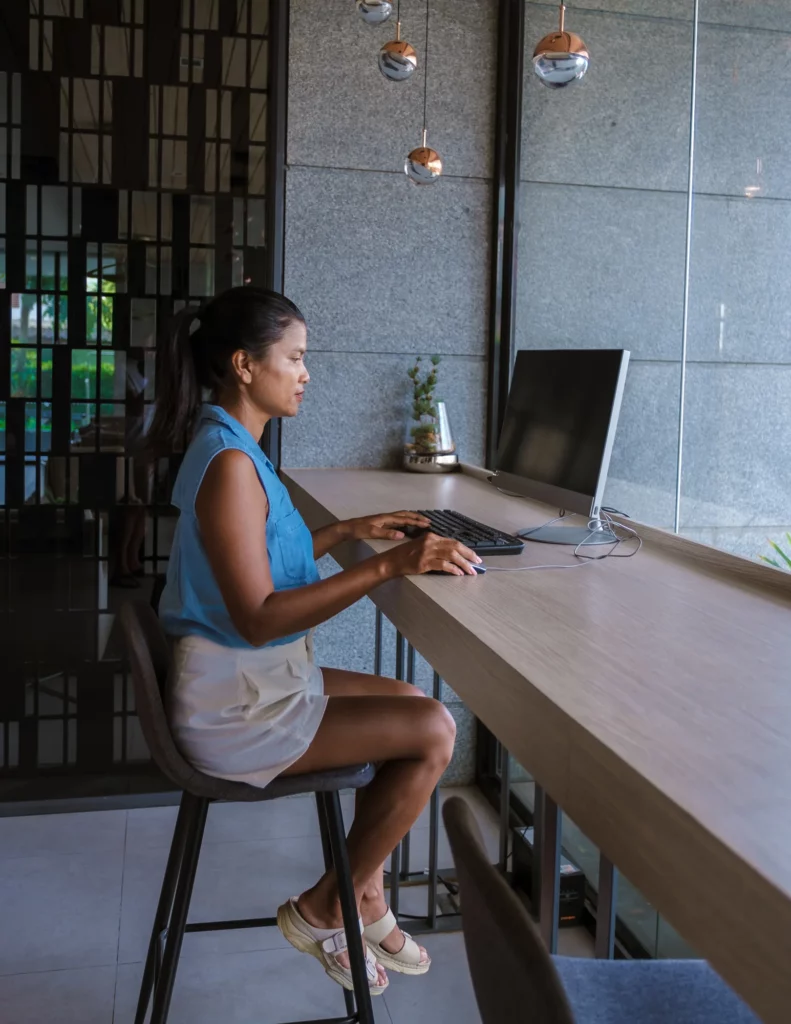 What is Better Suited for Translating Files?
PDFT clearly holds a significant edge over Google Translate, particularly when it comes to translation accuracy. Google Translate frequently produces translations that are plagued by substantial grammatical errors. This issue arises from Google's translation system relying on a frequency-based method for language pairs, which overlooks intricate grammatical rules.
In contrast, PDFT employs a more advanced translation algorithm that takes into account the nuances of grammar and context. This approach ensures that translations generated by PDFT are not only grammatically correct but also contextually precise. PDFT's unwavering commitment to precision distinguishes it as the preferred choice for individuals seeking reliable and error-free language translation services, moving beyond the limitations of Google Translate's frequency-based approach.
Translation has become easier
Ready to translate?
Let's begin!